Breakfast Table with Ray Turner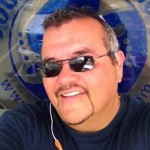 Pledge of Allegiance and National anthem weekdays at 5:30 a.m. and again at 6:30 a.m.
This Day in History weekdays at 6:10 a.m.
Dixie double play of the day weekdays at 
7:10 a
.m,
Morning mine bender weekdays 
7:20 a.m.
Birthdays and anniversaries 7:50 a.m.
country entertainment news weekdays at 8:10 a.m.
National news weekday mornings at 6, 
7 and 8 a.m.
Weather forecast weekdays on the hour.