Brook Stephens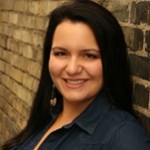 Hi! I'm Brook.
I started in radio when I was 17 years old and have loved it from the beginning!
I grew up in Grand Forks, North Dakota. I love hockey! My Favs? Minnesota Wild and the UND Fighting Sioux…hometown teams!
I love Grey's Anatomy, Private Practice, The Office and most reality shows as long as there's no eating yucky stuff. I love horses, singing in the car as loud as I can, hanging out with friends and family and there isn't a cup of coffee or handbag in the continental U.S. that hasn't feared me.
Yup. Country Music and Coffee…That's my life in a handbag!
Share and Enjoy