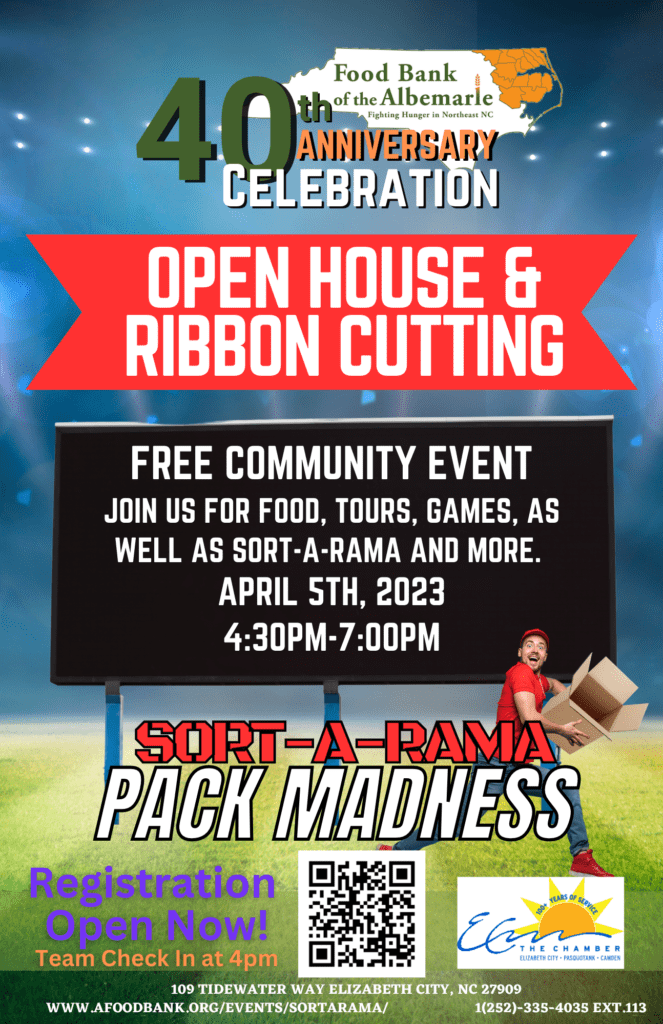 APRIL 5
th
 – SORT-A-RAMA & OPEN HOUSE Event
Food. Fun. Tours. and Teams!
FREE EVENT
SIGNUP IS FREE!

5:30 PM – Ribbon Cutting – Chamber of Commerce
4:30 PM – 7:30 PM – Open House
4:30 PM – 6:30 PM – "Pack Madness" Team Competition (Registration is free, required)
This is going to be a FREE event for the community, with hamburgers and hot dogs, tours of the Food Bank, a Chamber ribbon cutting, and of course the main event: Sort-A-Rama!
Registration is FREE and each team will be bagging up as many apples or oranges as they can within a time limit.

The top team gets bragging rights, plus a trophy to display in their company's office!
Event Page: https://afoodbank.org/events/sortarama/