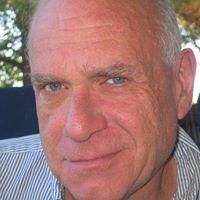 Afternoons with Kid Kennedy
Weekdays 3:00pm-7:00pm
Kid Kennedy has been an Outer Banker for more than 30 years.  Growing up in Iowa, Kid knew at any early age he wanted to be a broadcaster and began his radio career while attending Drake University in Des Moines.  Several years after graduating he moseyed down to Texas and then headed East to the Nation's Capital where he served first as a Communications Director, and later Chief of Staff, to a Congressman.  While in Washington, DC, he also kept his voice active in broadcasting where he recorded commercials for numerous local, state, regional and national TV and radio sales campaigns while also narrating a variety of programs for Voice of America.  In DC, Kid met the love of his life, Shelley. They eventually gave up the Beltway life and moved to the Outer Banks to open a group of successful boutiques. Their greatest achievement, while living the entrepreneurial life on the OBX, was welcoming their miracle daughter, Hannah, into the world despite claims from doctors they would never have children.  Having a growing family and business Kid still continued to exercise his vocal cords by producing TV commercials and working on-air at nearly every OBX radio station including Dixie 105.7 and he is now back here again!