March 16th: On this day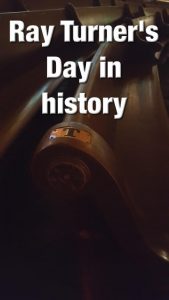 1931
Born on this day in Chillicothe, Missouri, was Shirley Collie Nelson, country music and rockabilly singer, yodeler, guitarist and songwriter. From 1963 to 1971, she was the second wife of country star Willie Nelson. She died on January 27, 2010, aged 78, following a long illness.
1942
Born on this day in Oneonta, New York, was Jerry Jeff Walker, country music singer and songwriter who is most famous for writing the song "Mr. Bojangles".
1951
During recording sessions at Castle Studio, Nashville, Hank Williams recorded "I Can't Help It If I'm Still In Love With You" and "Hey Good Lookin'". Since its original recording "Hey Good Lookin'" has been covered by a variety of artists including Ray Charles on his 1962 album Modern Sounds in Country and Western Music.
1951
Born on this day, was Ray Benson the front man of the Western swing band Asleep at the Wheel who have released more than 20 albums and earned 9 Grammy awards.
1971
"If I Were a Carpenter" won Johnny Cash a Grammy for Best Country Performance by a Duo/Group at the 13th annual awards, (Cash's last Grammy for more than 15 years). Other Country music winners included; Best Country Vocal Performance, Female – Lynn Anderson for "Rose Garden", Best Country Vocal Performance, Male – Ray Price for "For the Good Times" and Best Country Song – Marty Robbins (songwriter) for "My Woman, My Woman, My Wife."
1974
The Grand Ole Opry moved from the Ryman Auditorium, its home of the past 41 years, to the newly built 4,400 Grand Ole Opry House, on the Opryland complex. President Richard Nixon was a guest at the Ryman's last show.
1981
Johnny and June Carter Cash filmed their Spring television special, titled Johnny Cash And The Country Girls, at the Grand Ole Opry in Nashville. Guests on the show, included Emmylou Harris, Anne Murray and Rosanne Cash.
1991
The country music world was stunned when seven members of Reba McEntire's band, her road manager and two pilots, were killed when their private plane crash in a mountain area near the Mexican border. The crash, occurred shortly after the Hawker Sidley aircraft had taken off from Brown Field, a private airport about 15 miles southeast of San Diego. The 35-year-old Miss McEntire, was left with only two members of the band. Those two, as well as several members of her road crew, were on another flight that had taken off before the one that crashed. McEntire recorded her album, For My Broken Heart in their memory.