Ray Turner morning Mind Againder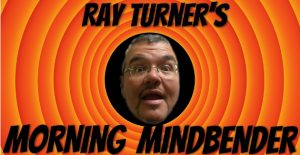 Ray Turners morning Mind Againder is brought to you by kill Devil Grill. Listen weekday mornings at 8:20 for your chance to win a $20 gift certificate good for dinner at kill Devil Grill mile post 9 1/2 Beach Road, kill Devil Hills NC.
  *LOOK FOR THE NEW BOOK  OUT THIS SUMMER*
Tue 1/30/19
Q:  In what state is the National
Mustard Museum located? 
A: Wisconsin. Madison to be exact. It features over
5,600 types of mustard