The Rodeo portion of this event and the Anything Goes Craft market have been cancelled. The KCBS competition and concert  have been changed to a VIRTUAL EVENT.  Please stay tuned for details.  "No Bulls just BBQ 2020"
1st Saturday in November– The Currituck County Rural Center (CCRC)
Come out and experience the Annual Currituck BULLS & BBQ, November 7, 2020. Experience the tastes and smells of a real Kansas City Barbeque Society (KCBS) BBQ Competition and People's Choice BBQ tasting (tickets sales for the People's

Choice will benefit 4-H Backpacks for Kids Currituck). Enjoy LIVE music from a local favorite, Out'n the Cold, all your favorite festival foods provided by local vendors, mechanical bull riding and do some shopping with local artist & crafters at our Anything Goes Craft Market. Before the rodeo begins, see the horse-riding demonstration by Stars & Stripes. Top it all off with a rodeo complete with barrel racing, professional bull riding and an awards ceremony announcing the winners of the KCBS Competition and People's Choice. Wear your cowboy/cowgirl duds and join us for a great day at the beautiful CCRC.
Out 'n the Cold  –Virtual Performance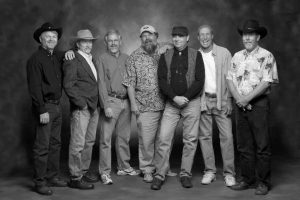 … They are from Elizabeth City N.C. was formed in 1977. Over the past 40 years, the band has thrilled and amazed audiences with incredible harmonies, musical talent beyond reproach, and a humorously visual performance that is matched by no other ensemble.
Get a look into the world of competitive Barbeque. Hear
live music by "Out N' The Cold" and see who is crowned
Grand Champion in this year's annual Currituck Outer
Banks Kansas City Barbeque Society Competition.
November 7TH from 10 to 4 Ray Turner will be
hosting the livestream
Streaming Live at BullsAndBBQ.com